Kenny Bamidele
A video of African suffering from Coronavirus abandoned in the corridor of a hospital by medical personnel surfaced on Twitter, as a nurse was said to have directed derogatory statement to this African, the nurse was yelling "You must die, dirty Negro, you must die, you have no place here. 

This video have got people talking as many expressed their reproof on this action, a twitter user simply identified as 'Gbogboejo' stated the irony in terms of how Africans are treated in Italy, and how Italians are treated in Nigeria, with reference to an Italian who brought the Virus to Nigeria.
While another Twitter user who had an odd opinion to this admonished African President to bring their own people from other countries, as those countries can't cater for those who are not from their country at this stage.

Believe Twitter users this time had wise stuff to say about the Video even though they have no evidence to it, @therealesso-m on twitter had a different opinion to this, stating that the African in the Video might be mistaken for one those Nigerians that South of Italy through drugs and prostitution.

@Manompola on Twitter also had his say on this, stating that the whites never loved Africans right from the onset

The outbreak of COVID-19 has taken a whole lot of lives globally, with the outbreak rocking countries like the United Kingdom, Spain, Italy, United States, China, etc.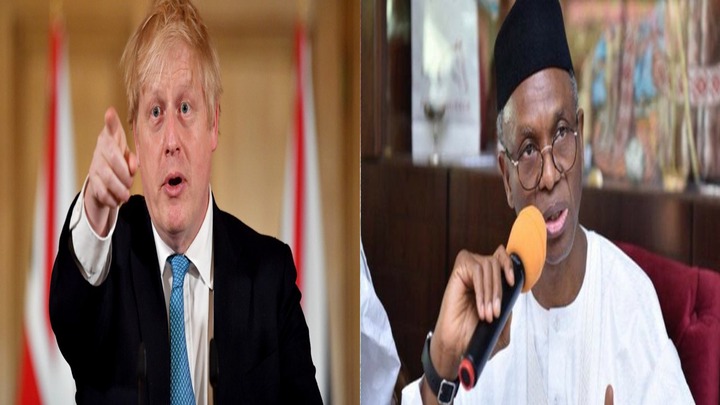 We've seen some high profile personality been tested positive for the Virus, with Britain Prime Minister Boris Johnson, Kaduna State Governor El Rufai and some others have all positive of COVID-19.
Medical personnel has urged people to abstain from public gathering, sanitizing their hands with alcohol-based sanitizer plus practicing social distancing.social distancing
The World Health Organization have warned against the spread of fake news, as many platforms has been dishing out wrong news everywhere making people panic.
Link to watch video: https://twitter.com/i/status/1244180269130604544
You can follow me on Twitter @thesportrookie