Kenny Bamidele Opera News Hub Unsigned Writer
When will push ever come to shove for Liverpool? not even me can answer that question. The Reds seemingly 'hot' season is now lukewarm, we still don't know where the pendulum will swing, if Liverpool will be crowned champions amidst COVID-19 Pandemic OR the league will be declared Null and Void.
After English Premier League FA had a meeting via video conference they concluded that the League will restart once 'It is safe to do'. A phrase that Liverpool fans wouldn't necessarily frown or smile to.
Why did pandemic wait until it was Liverpool turn to break that 30 years jinx? rhetorically Speaking, the Reds will be left frustrated.
The president of UEFA, Aleksander Ceferin is not even helping things right now, with statements made on how the remainder of the season will be prosecuted. He rejected rumours that stated that he (Ceferin) once said that Liverpool will be crowned champions despite the pandemic causing pandemonium worldwide, calling it an absolute 'untrue' story. This statements might not go down well, with Liverpudlians, who wants the English Premier League trophy by all means, even though if it is behind closed doors.
" i have seen some Fake stories that Uefa will finish championship, and award the team in the number one role the title, they are untrue"
I am personally stunned by how Liverpool coach and players have responded to this pandemic, despite the devastating effect it is set to have on their season.
Captain Jordan Henderson led the team that comprises of captain from each Premier League club to launch an initiative tagged #PlayersTogether to aid the National Health Service (NHS) and associate charities.
Liverpool manager Jurgen Klopp came with a heartfelt message days after the Premier League was suspended. Immediately, the message generated plaudits from the World Health Organization.
That caption ' Mane Understands if Reds are Denied Title' trended some days ago, leaving Liverpool fans in a state of oblivion if the League have been cancelled secretly.
Nothing but classy reactions from the Redmen.
Many have reacted to the Merseyside team current predicament, some were 'for' and some 'against', but those against were mostly rivals. Manchester City midfielder Ilkay Gundogan some weeks back expressed his desire to see Liverpool lift the Premier league trophy. many who don't understands why Gundogan want Liverpool to be crowned champions, you would recollect that the German played under Liverpool current manager Jurgen Klopp in Borussia Dortmund.
Top clubs in Europe are not even showing the Reds some sympathy here, as rumours state that Real Madrid and PSG are interested in landing Senegalese international Sadio Mane, despite Liverpool current struggles. Gadzooks! With Madrid interested it could be another trouble looming for the Reds.
In all sincerity if the Reds are awarded the PL title without the season reaching it conclusion it might be another 'Pyrrhic victory'. That is why the FA alongside other bodies involved are working to make sure the season concludes.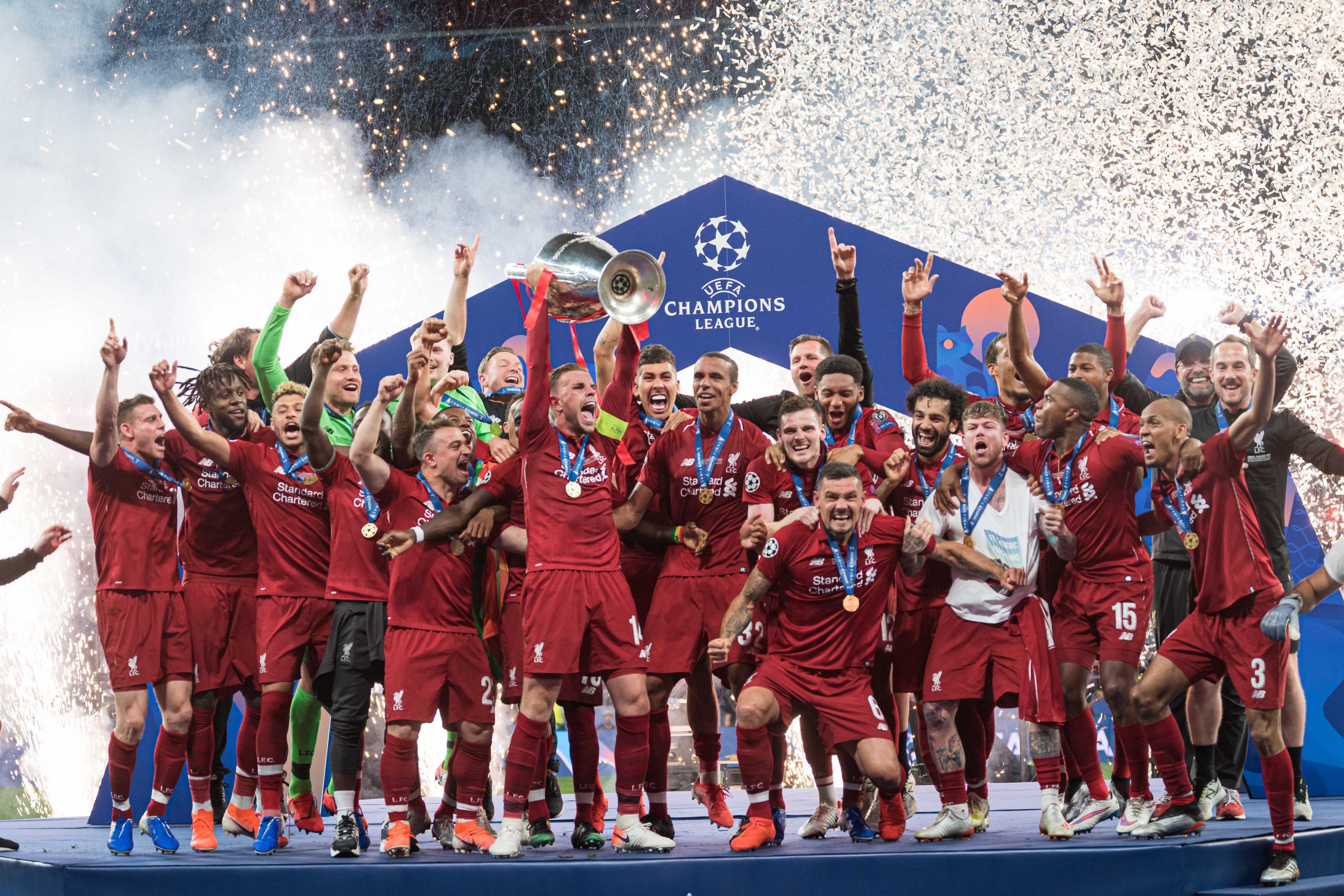 Events not unfolding in a good version, as the number of cases tested positive in the United Kingdom sky-rockets everyday, with death-rate also increasing rapidly.
Fingers-crossed if that 'It is coming home' chants will materialize for Liverpool OR the jinx continues.
Follow me on Twitter @Thesportrookie
on IG @the_sport_rookie