Kenny Bamidele
The National Basketball Association on Thursday Morning announced that the league will be suspended after it was confirmed that an 'unnamed' Utah Jazz player has contracted Coronavirus.
The shocking news came minutes after the tip-off of the game against Oklahoma City Thunder at the chesapeake Energy arena, immediately the news broke, the game was cancelled.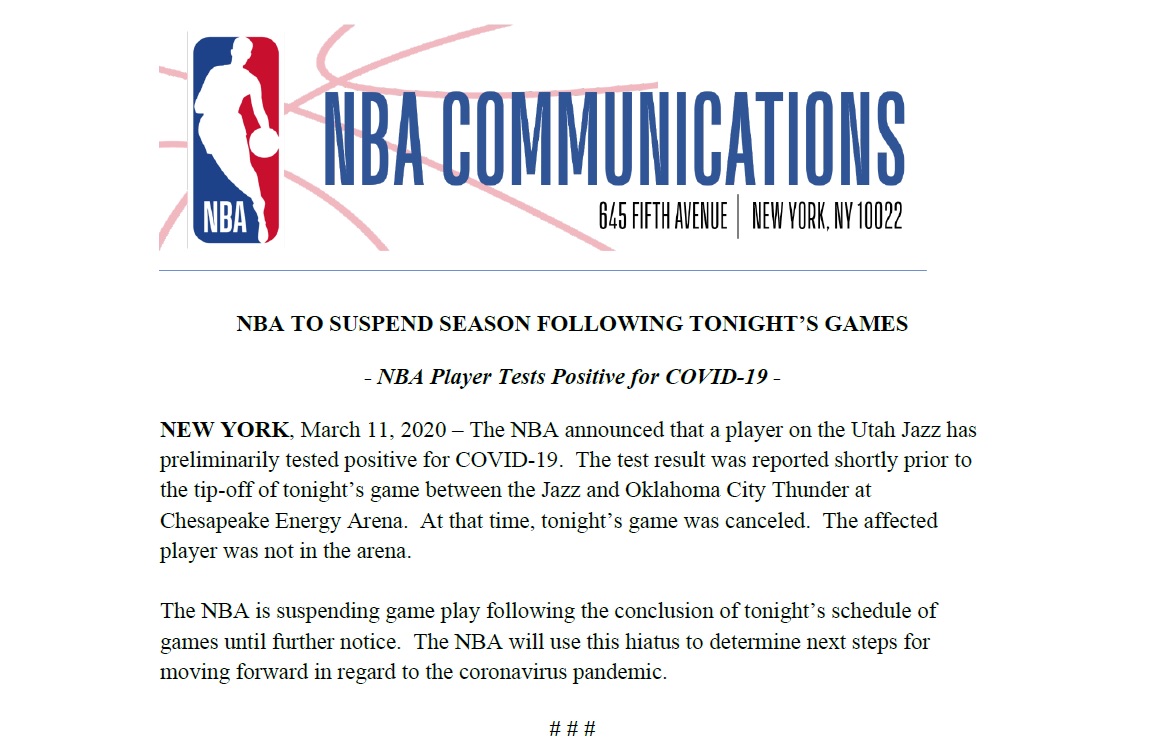 This immediately forced the NBA to release a statement on their official Twitter handle, about the suspension of the league.
So fans won't see players like Lebron James, Giannis Antetokounmpo, Anthony Davis, Kawhi Leonard, Bradley Beal, James Harden, Russell Westbrook, Chris Paul and others for some time, as the extent of the suspension is not stated.
The NBA had earlier thought of playing matches in closed doors, as part of the precautions to be taken for the Coronavirus, but players like Lebron James had a different view on that trend, saying that 'he would not play without fans'. He later put those talk aside after discussing with the board