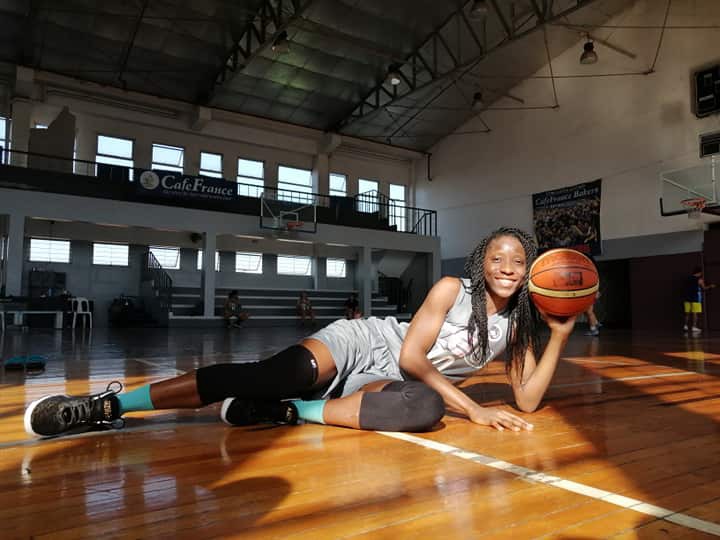 I have taken further steps to check-out top Nigeria Basketball players worldwide, both male and female. I got to know that, we have got some outstanding players outside the shores of the country. I am not even talking about players in the National Basketball Association. You would agree that we have players doing well in some 'unfamiliar' leagues across the world.
This time my searchlight will be on a female Basketball player who hails from Kogi state, Nigeria. but currently based in the Philippines, Lawan Mercy Opeyemi.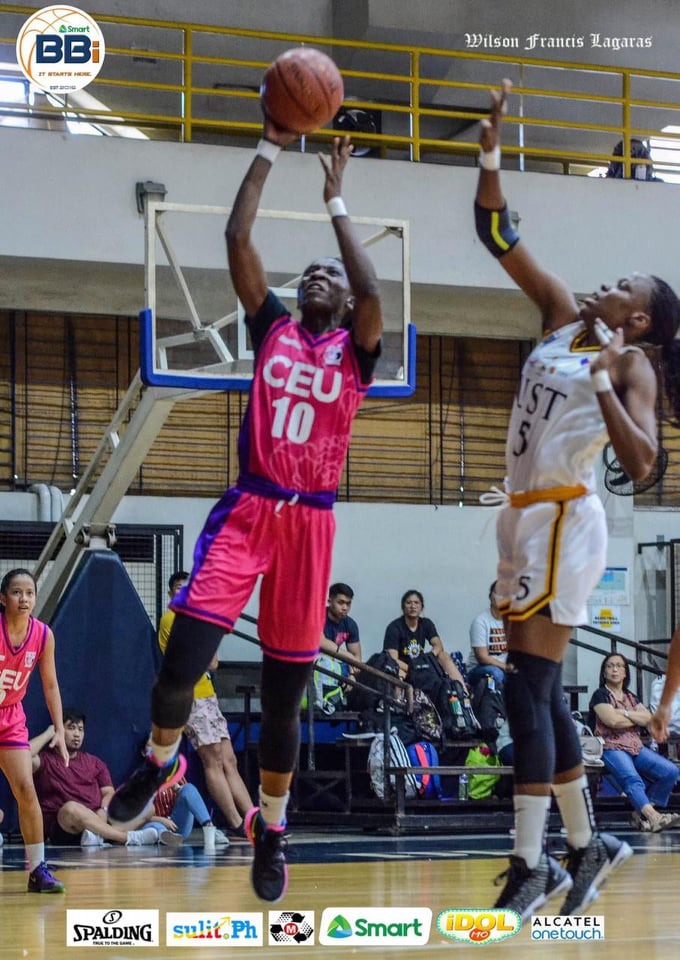 Mercy Opeyemi has had such an audacious career as a Basketball player that, I have always been in awe of the haul of medals, She has amassed so far. Truth be told She has gained massive experience in the game, starting from 2008 to date, more than a decade. isn't that sensational?
She started attending Basketball camps from 2008.
list of Camps attended
1)Hope For Girls
2) Played All-Star Olumide Oyedeji Camp
3) Samaritan Feet
4)Rashidat Sadiq Camp ETC.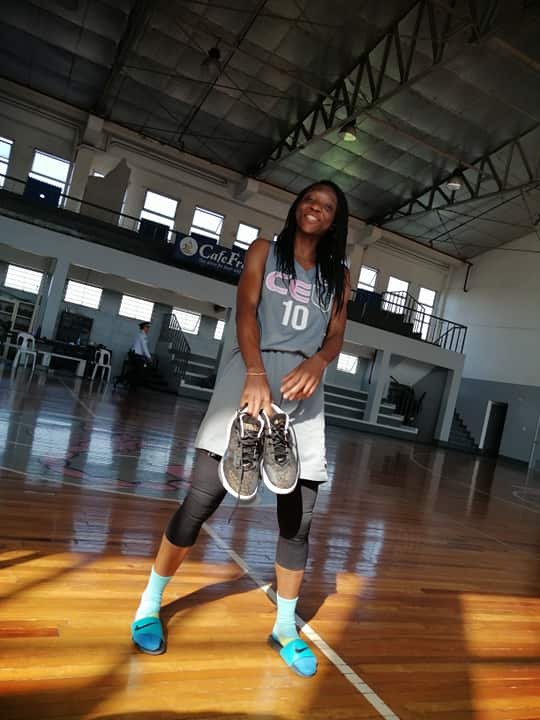 Lawan was awarded the most dedicated, disciplined, and committed player, while she was in Rashidat Sadiq Camp. She featured in the 2008 and 2009 editions of the Police College Games, bagging a silver medal in the 2011 edition of the same competition. She replicated the same finish with the under-16 National Team in 2012.
Her phenomenal footwork, slick ball-handling skills, ensure she would win the Skills Challenge of the Zenith Female League in 2014. Opeyemi won't stop making giant strides in her Basketball career, as She won a Bronze medal in the 'Mark the Ball' challenge in 2014.
She had short stints with Zenith League sides FCT Angels and Customs before She departed for College in the Philippines. With experience garnered from various competitions in Nigeria, it won't be so difficult for her to acclimatize to life in the Philippines.
Career with WNCAA
When Opeyemi Lawan joined the WNCAA Seniors for college students in 2015. The same year she won Gold in both the Mythical 5 and the National Athletic Association of Schools, Colleges, and Universities (NASCU). The aforesaid Nigerian also won the Defensive Player of the year award the following season. You can't ask for more.
Undoubtedly you have to be a pretty good defender for you to be considered the defensive player of the year.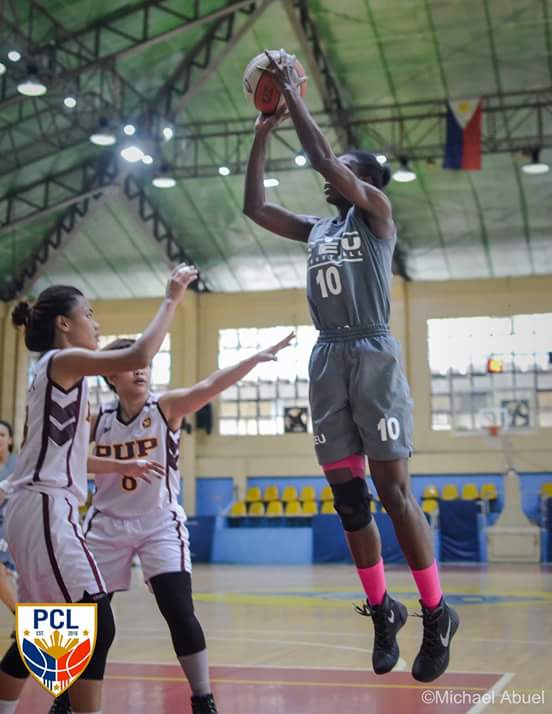 Mercy is a rare SF(Small Forward) capable of dominating a game from either end of the court, with her towering height. She recorded an impressive defensive record with the WNCAA. She is even better when it comes to shooting, she has to improve on 3-pointers though.
In 2016, She won another Gold with the WNCAA plus clinching silver in all UNIGAMES. Her contribution to these successes can't be overemphasized.
She expresses her hatred for defeats, stating that it tends to affect her psychologically.
'I hate to lose as it gets to my mind and it drains me all round. Especially when I know I can do better and offer better than what I just did'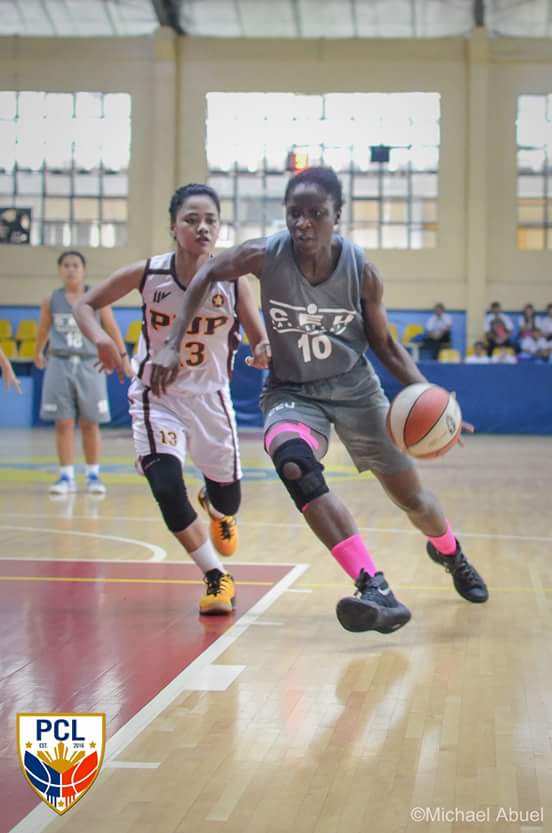 Mercy has come a long way. Despite the challenges she faced from the grassroots, she held her own, never stopped pushing, not even looking like she will stop anytime soon.
That desire to keep improving and influence her team positively is helping Mercy make that upsurge move in the game. Once upon a time, Mercy was error-prone, but there is a complete departure from what we use to see then. She has some mind-blowing defensive stats. Her versatility and scintillating skills on the defense gave her a reputation as a superb defender.
In 2018 she won her second Defensive Player of the year award since joining her Philippines based college side. But this time in the SMART BBI. In the same season, she had an average of 12PPG in the span of three games. Those figures proved that she is turning into an All-round Basketball Player. One factor that has to be considered too, is the massive supports she gets from the coach Michael Buendia.
She continued her medal haul with the WNCAA in 2017 and 2019 as they go on to claim gold medals.
COMPETITIONS PLAYED IN NIGERIA
2008, 2009: Police College Games
2011: Ilupeju Township Games Silver Medalist
2011: Local Government Games
2012: Local Government Games, Silver Medalist
2012:Under 16 National Team
2014: Won the Skill Challenge of the Zenith Female League
2014: Bronze Medal at 'Mark the Ball' Challenge Played for FCT Angels
COMPETITIONS AND LIST OF AWARD IN COLLEGE
2015: Mythical 5, Gold medalist (WNCAA)
2015: Gold medalist ( NASCU)
2016: Defensive player of the season, Mythical 5, Bronze medalist ( PCL)
2016: Mythical 5, Gold medalist (WNCAA)
2016: Silver medalist ( ALL UNIGAMES)
2017: Gold medalist ( WNCAA)
2018: Mythical 5, Gold medalist (SMART BBI)
2018: Mythical 5, Seasons Mvp, Defensive player of the season. (SMART BBI)
2018: Finals Mvp, Gold medalist (WNCAA)
2019: Finals Mvp, Mythical 5, Gold medalist (WNCAA)
Mercy is one of the few players in the Philippines College to have hit those statistical benchmarks, holding those stunning averages in defensive efficiency over the course of the season.