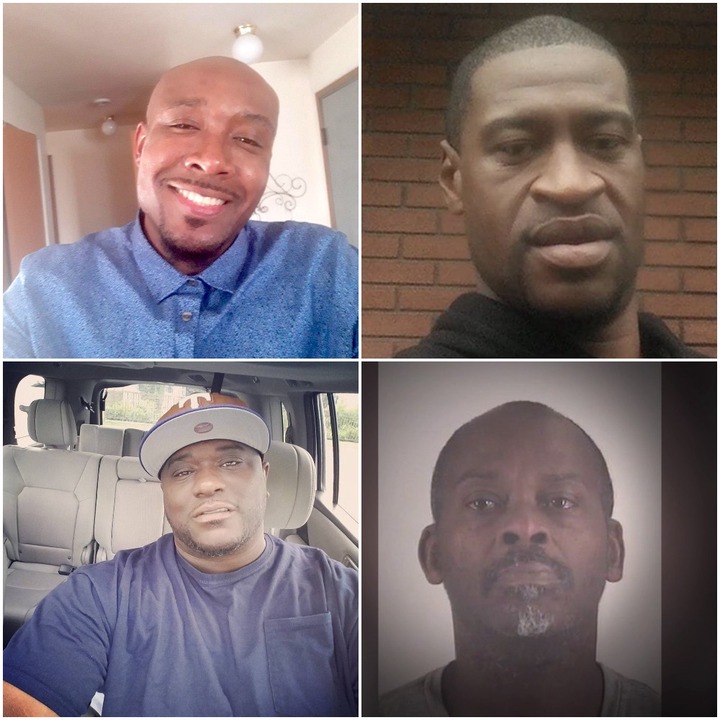 That slogan ' i can't breath' became popular when a black known as George Floyd was allegedly killed by Policemen, after one of them knelt down on his neck, leaving the poor blackman to gasp for breath before giving up the ghost eventually. 
But in truth, that slogan has been in existence for some time, in fact, some people have died, uttering those words, after struggling with law enforcement agencies.
The sentence 'i can't breathe' was gotten in July 2014, after the death of Eric Garner, who was put into a chokehold by a New York City Police Department officer. A video footage of Garner held by multiple police officers, showed that he was screaming "i can't breathe" 11 times before becoming unconscious.
After that sad event, legal actions were taken against the officer who put Garner into a chokehold, from then the slogan gained some rapid increase in popularity and protest all over. That The "#ICantBreathe" had over 1.3 million tweets that month.
George Floyd was not the first to have uttered those words, but we pray it will be the last of such we will see.
1) Javier Ambler ll: He kicked the bucket after an encounter with policemen, in March 2019, but video released by Austin TV station KVUE proves that, Javier uttered the "i can't breathe" cry.
Some authorities said that the incident started in Texas, after Javier Ambler had refused to dim his vehicles head-lights as he moved past a deputy, who tried as much as possible to stop Ambler, but the latter kept driving. He eventually crashed his vehicles in Austin.
After that crash involving Ambler he then kept his cool briefly as he left the car, policemen immediately rushed to handcuff him, but Ambler resisted their approach and even failed to follow commands.
Following the video released by the Police officer, it shows that Ambler said he had congestive heart failure as well as admitting his struggles to breathe well (I can't breathe).
Some seconds after he's handcuffed by the officers, they noticed that Ambler was unresponsive and unconscious. Immediately an officer requested for emergency medical services.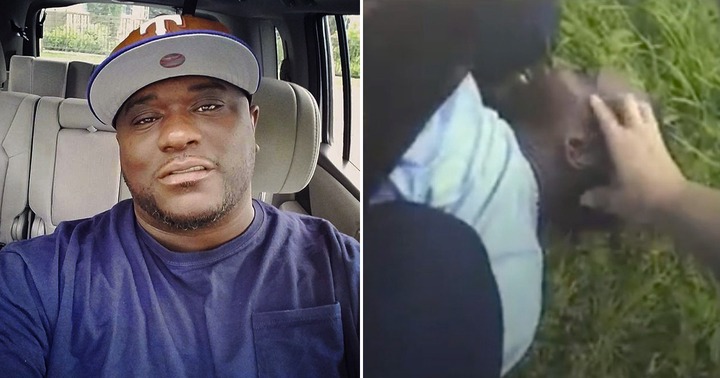 They checked his pulse and found none, he was eventually taken to the hospital, where he was confirmed dead, just less than an hour after the chase had ended. According to reports from authorities.
The cause of Ambler's death was attributed to congestive heart failure and hypertensive cardiovascular disease in relation with morbid obesity, "in combination with forcible restraint," according to the office of Texas Attorney General Ken Paxton.
2) Manuel Ellis: Ellis died in the custody of police, after he was heard shouting ' I can't breathe' on an audio.
Police officers tried to arrest Ellis in Washington, Tacoma to be precise after being alleged of trying to open car doors of occupied vehicles. According to a statement from the Police, a physical fight happened, and Ellis had to be stopped.
When they noticed that Ellis was not responding well, they ordered for medical assistance, but he died at the scene.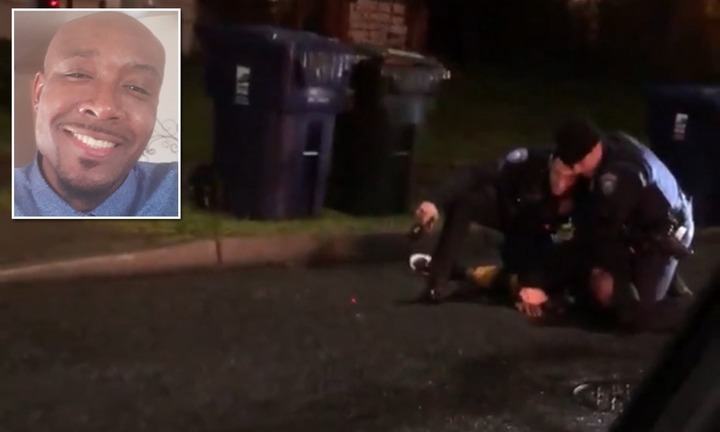 The cause of Ellis' death was attributed to the respiratory arrest due to hypoxia caused by physical restraint, the Pierce County Medical Examiner's Office confirmed. His death caused some brouhaha in over 218,000 cities situated near South Seattle.
His death has sparked protests in the city of 218,000 located about 30 miles south of Seattle.
One part of the videos released showed an officer striking a blackman as he laid on the ground, while telling him to place his hands behind his back. After this event, some Police officers involved were placed on administrative leave, even though none of them faced charges.
3) Christopher Lowe: Lowe death was so tragic, same as others though. He died at the back of a Police cruiser in an area in Texas. It all happened on July 26, 2018.
While in the back of the Police cruiser, Lowe told Policemen that he could not breathe and he was dying, these officers turned deaf ears to Lowe cries. One of them eventually responded by telling him "Don't pull that sh*t", rejecting him. They further threatened Lowe, saying they will pepper spray him.
Lowe was well persecuted by these officers. After the death of Lowe, these officers known as Officers Taylor Stephens, Daniel Pritzker, Hans , Golden and Mitchell Miller were sacked, while officers Scott Smith and Andrew Scharf were all suspended without pay.
4) Derrick Scott: Just like others Scott died after he was restrained by Police officers for about 13 minutes.
One of the Police officers was reacting to a call about someone flaunting a gun. Scott hearing this attempted to flee from the Police, a gun was then removed by one of the officers in a bid to arrest Scott, a female officer then placed a knee between Scott's Shoulder Blades, while the other straddled Scott's back.
Scott told these police officers that he couldn't breathe, an officer identified as Jarred Tipton responded by saying that he does not care, while others uttered some derogatory statement.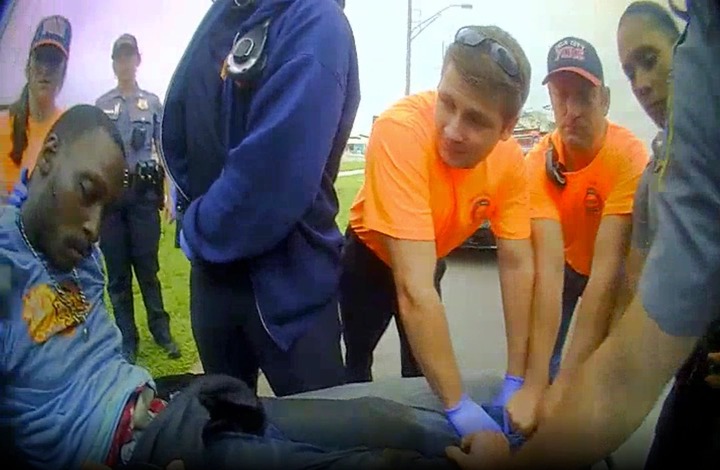 Scott eventually died at the hospital more than an hour due to a collapsed lung, according to an autopsy that revealed that physical restraint, recent methamphetamine use, asthma, bullous emphysema and atherosclerotic heart disease added to Derrick Scott's death
These Officers involved in these acts were spared, because Scott was suffering from some health complications.
5) George Floyd: This is the most recent of all the 'I can't breathe' incidents. Floyd was killed by a Policeman identified as Derek Chauvin, who alongside his colleagues pinned down Floyd in a bid to render him totally harmless and helpless. Derek placed his knee at the back of Floyd's neck, for almost 10 minutes, The latter cried, saying " I can't breathe" but this Policemen won't listen, until the Black American gave up the ghost.
This tragic event happend on the 25th of this month, All four officers invloved in this wjhere dismissed subsequently, with Derek Chauvin being charged with second-degree murder, and the three others with aiding and abetting murder.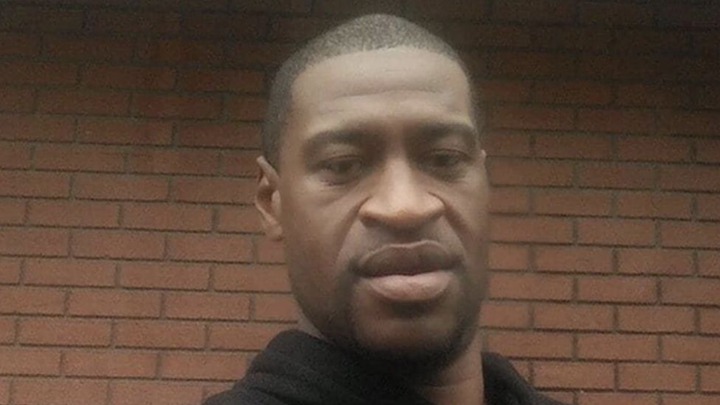 Derek's wife also filed for a divorce, after the Husband had placed the family in public shame.
It is so sad that this is happening, we hope and pray that George Floyds case will be the last